MZ LANDSCAPING - PROFILE
MZL Australia Pty Ltd
ABN 36 087 656 540
ACN 087 656 540
MISSION STATEMENT
Established in 1999 as Marcus Zikaras Landscaping, we have a strong aim and leaning towards fully ecologically sustainable landscaping procedures and practices.
Our landscaping development works and all follow up maintenance tasks consider all aspects of local native flora and fauna.
We consult with and advise our clients of appropriate sustainable landscaping concepts and ideologies so that our works co-exist with existing natural environments and continue to support the native environment from the day of completion and on into the distant future.
Trade Association Memberships
DLCS International Pty Ltd - Occupational Health & Safety Systems Certified to AS/NZS 4801:2001 REGN. Number 20908

LANDSCAPING VICTORIA
LATEST PROJECT NEWS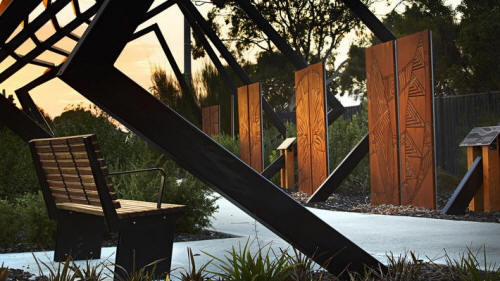 CASIANA GROVE - AUSTRALAND
Casiana Grove for Australand is a very popular residential estate that is marketing and selling rapidly with further substantial expansion proposed.
Great looking popular parks, wetlands and walking trails and handy to golf courses, public transport and shopping.
Situated in Melbourne's south-eastern suburb of Cranbourne, Casiana Grove is a unique residential development that will eventually be home to approximately 350 residents.
Casiana Grove offers an extensive range of home sites starting and house and land packages. The community has been designed with an array of lot sizes providing numerous opportunities catering for different lifestyles and needs.
MZ Landscaping is proud to be the landscaping and features provider for this very large-scale project. From gardens to pathways, water retention to drainage, seating and sculpture, stone work and placements, MZL provides all landscape works and ongoing maintenance for Casiana Grove.
Email: info@mzlandscaping.com.au