MZ LANDSCAPING - HOME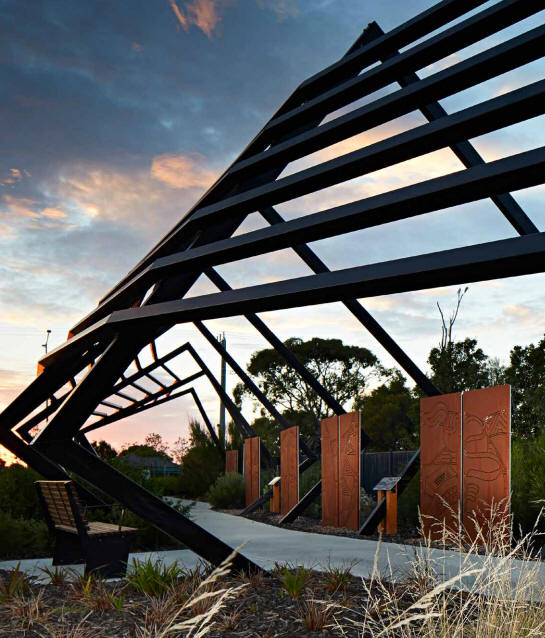 MZ Landscaping specialises in large-scale commercial landscaping projects in Melbourne and regional areas of Victoria, Australia.
Working closely with landscape designers and architects, MZ Landscaping Australia provide professional and timely landscaping services. MZ Landscaping provides all the required raw materials, plants, machinery and labour required to get the project work done properly, to plan and on time.
Large-scale projects are our specialty, working closely with architects, designers, developers, statutory and government bodies we have completed dozens of projects for a very wide range of applications, requirements and clients.
MZ Landscaping provide both initial landscaping consultation, project development work and ongoing landscape maintenance services to keep the projects, gardens and features in good condition into the future.
All work is fully ecologically sustainable and our landscaping procedures and practices and follow up maintenance tasks consider all aspects of local native flora and fauna.
We have an experienced, full time team of landscape gardeners, grounds maintenance specialists, general workers and a reliable and professional selection of various sub-contracted trades and specialists who work together to provide the required work force for all the projects we undertake.
Well known for our professional work by architects, property developers, government bodies and infrastructure providers, MZ Landscaping offers the best available landscaping services to Melbourne and regional Victoria.
Read review from Northpoint Enterprise Park, Epping, Victoria
Contact MZ Landscaping now to discuss your landscape project needs.
MZL Australia Pty Ltd
ABN 36 087 656 540
ACN 087 656 540
Email: info@mzlandscaping.com.au